What is Vacation Rental
It is a very popular stay style in Hawaii, where you stay in a condominium with furniture and home appliances for a long term.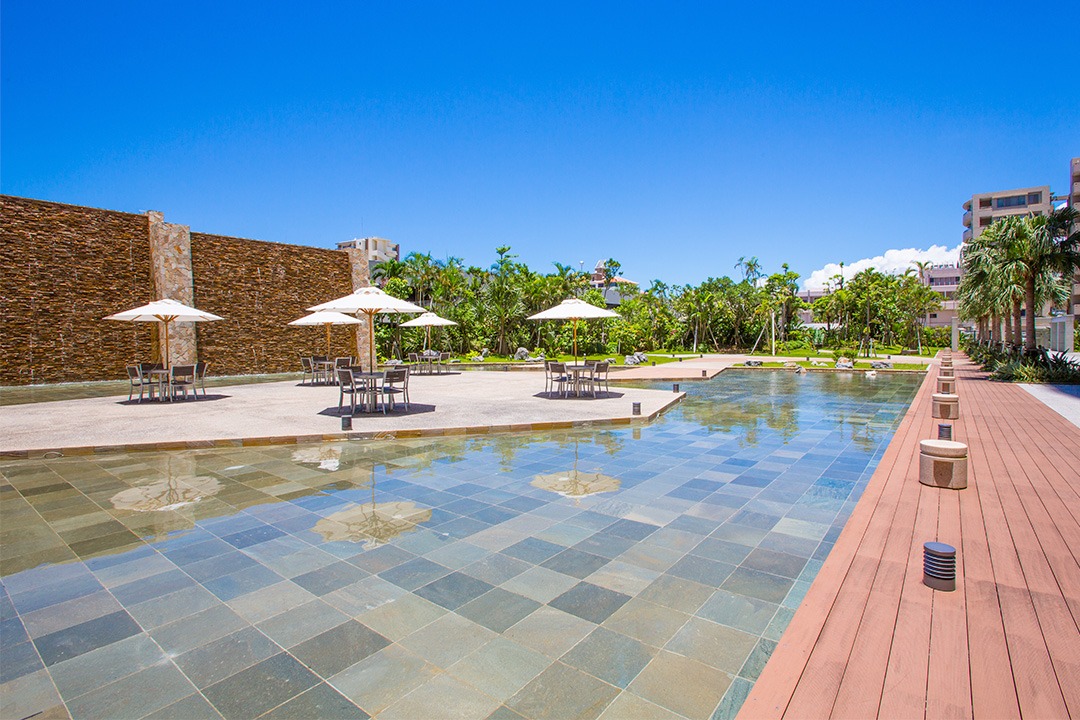 Vacation Rental is a service that allows you to use condominiums (resort condominiums) and villas that are equipped with tableware, cooking utensils, furniture, and home appliances. Unlike staying at a hotel, there are no amenities such as meals, linen change / cleaning, pajamas, toothbrushes, etc., but you can spend a long stay of 1 month to 1 year as if you were at your home.
With Vacation Rental, You can start your journey with one suitcase, and multiple people can stay in a condominium (resort condominium) for a long term at a reasonable cost.
There is a big difference in how you feel and enjoy yourself when you actually live your life here compared to when you come to Okinawa on a trip. The staying style enabled by vacation rental, which can be described as a simulated experience of living in Okinawa, gives you a variety of charms and experiences that are different from ordinary travel experience in Okinawa. Why don't you try the slow life in Okinawa? and feel the relaxing time of Okinawa, the pleasant breeze, the beautiful sea, and interact with kind people of Okinawa!
Our Vacation Rental service is different from ordinary monthly rental apartments, we provide luxury resort apartments and holiday villas in Okinawa as VACATION RENTAL to valued guests while not utilized by the owners.
With the concept of "Life-Enriching stay and experience", we provide services that will make your long-term stay in Okinawa more comfortable, meaningful and irreplaceable.