For Property Owner
Why don't you utilize your villa / condominium (real estate) in Okinawa as a popular vacation rental style?
What is it in your mind when you have your real estate becoming an idle asset such as villas and condominiums in Okinawa while it is not used? Moreover, maintenance is such a headache in Okinawa, where the humidity is high and typhoons always pass through every year.
So, here is a suggestion. Why not make advantage by utilizing your real estate as a Vacation Rental while not in use?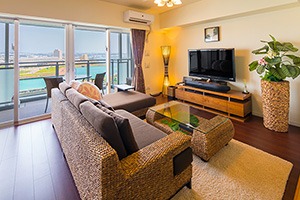 Vacation Rental is a system in which staying guests rent an entire house or condominium, and it is a popular stay style mainly for long-term residents in resorts such as Thailand and Malaysia as well as Hawaii. The main reason why it is so popular is that you can feel at home more than when you stay at hotels. We have seen increasing needs for long term staying in Okinawa for the past several years.
At Okinawa Long Stay, we manage the owner's important assets and operate them as Vacation Rental on behalf of the owners and support to generate profits.
Benefits of Vacation Rental
Owner still can use when requested
Unlike timeshares, where the usable period for one year is fixed, and rent that the owner cannot use, Vacation Rental allows the owner to used freely when it is not used, furthermore when the owner wants to purchase and install new furniture and home appliances, there are many advantages such as recording it as an expense, etc.
We also take care of the maintenance of the property!
Property maintenance and periodic ventilation management!
Clean at least 3 hours after move-out!
Reliable regular owner report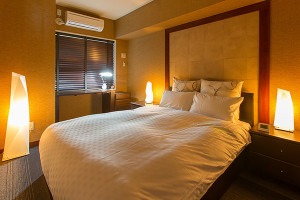 If you leave the operation to us, you do not have to worry about maintenance.
In addition to maintaining and managing the property, we will do our utmost to prevent mold through regular ventilation management.
In addition, even if you use it for a short period of time, we will clean it for at least 3 hours when you move out.
We try to clean every detail, use different detergents, wipe off the water with a dry wipe, clean the ventilation port filter of the toilet / wash basin, and even the curtain rail under the air conditioner outlet… We regularly send reports to the owners so that you can always keep track of the condition of your room.
There are many customers who are excited about the charms that the owner himself decided to purchase for, such as a convenient condominium in the new city center, a convenient location for daily life, an ocean view, a beach in the walking range, golf courses in the vicinity, and a designated swimming pool for residents of the building. We would appreciate it if you would consider Vacation Rental as a new real estate management strategy.
Voice from the owner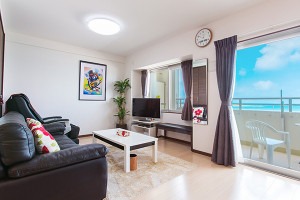 "Vacation Rental is famous overseas, but I didn't know that this service has existed in Okinawa. You can use it when you want to use it, and you can earn income when you are not using it. It's great to have it cleaned, too."
"Thank you for managing it in good faith. It's nice that the report is very easy to read. It's a frank impression that they are kind. Thank you."
"It's really nice that the room is very clean even when I came back for the next time, even though I don't have to clean it after using it. I am so grateful for that also."
"It's fun to hear the voices of the guests who used the room we created. One of the pleasures is how to upgrade the room so that the future staying guests will be pleased."
Frequently asked questions from property owners
Q : Is it more profitable than renting it? Or any other benefits?
---
A : If you focus solely on profits, you may want to rent it at a good price.
In the case of operation with our Vacation Rental, the owner can use it at any time and still make a profit when not in use.
We provide regular reports so the owner can always keep track of the condition of your room.
Also, when the owner uses it, it can be used without cleaning or making a bed.
Q : What about the room occupancy rate?
---
A : The occupancy rate varies greatly depending on the location conditions of the property, equipment, and the frequency of use by the owner, so please contact us for details.
Q : Is there a monthly management fee for management and operation?
---
A : Management fees are set according to the size and location of the property. For villas with a garden, we may consult with you separately.
Q : I'm worried about what kind of users you are renting it out to…
---
A : Basically, we rent it to customers over 30 years old. Before using the service, we ask you to submit your ID.
In addition, customers who do not use the room cleanly or who cannot follow the rules of the building will not be allowed to use the room from the next time onward.
Q : Do I have to prepare linens and consumables?
---
A : We provide consumables such as futon covers, sheets, pillowcases, shampoos, conditioners, body soaps, dishwashing detergents, laundry detergents, bath detergents, and toilet papers.
Q : I would like to keep my personal belongings such as changing clothes…
---
A:We can also put the owner's personal belongings in a part of the closet and stick some indication of the owner's personal belongings on it. Even in such situations, we have never encountered with any problems because we have many excellent customers.
Alternatively, we recommend installing the key in one closet. We can also install the key for the owners.
Q : I do not want any reservations when I want to use it.
---
A : First, we ask the owner about the schedule for the next few months.
When we receive an enquiry from a customer, we will confirm with the owner's intent again before making a reservation.
If the owner wants to use the room after the reservation is confirmed, we will arrange another room managed by us at the owner's special rate.
Q : What happens when a typhoon comes?
---
A : Please be assured. We always prepare before the typhoon and inspect after the typhoon. (Balcony chairs & tables, balcony sandals, clothesline, hoses, etc. will be moved indoors)
Q : If I buy furniture or home appliances, can you pick them up and install them?
---
A : On behalf of the owner, we will deal with vendors and make purchases. (Additional charge will incur)
Q : I don't want any pet animals to be in the room
---
A : We will operate the room as a pet-friendly room only when we have the permission from the owner. (Daily pet charge will be a new portion of revenue)
Q : What if any room equipment is damaged?
---
A : Basically, we inspect the room every time staying guests move in and out, and if there is any negligence on the part of the customer, the customer will be responsible for the cost.
Others (such as deterioration over time) will be repaired at the owner's expense. It can be recorded as a business expense.
Q : I'm thinking of putting my properties on operation, but can you give me some advice on interior and home appliance coordination?
---
A : We will coordinate interiors and home appliances and purchase alternatives for you through partner companies for the owner's benefit.
Enquiry Form for Owners