Feel the sense of great freedom from anything, it looks like happening this summer.
In the era with new norm, we recommend family trip to Okinawa and stay longer than a month, great also for workation(work + vacation).
Many good reasons for this style of long term stay in Okinawa.
So, Let's dive in!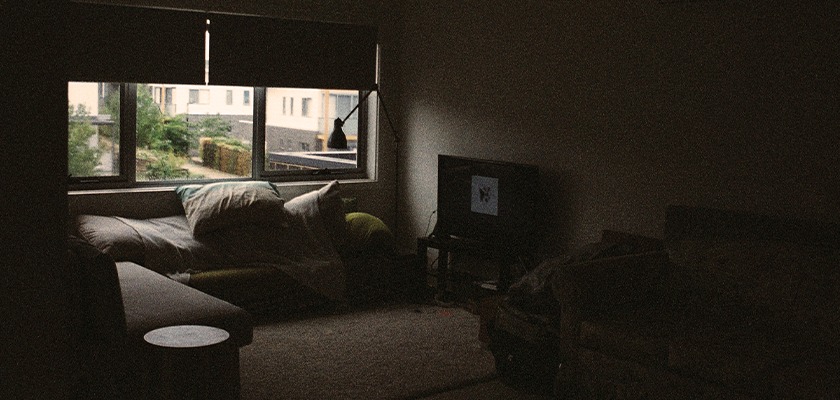 Now the era entire population on this planet Earth is working remotely at home without a need to commute to concrete jungle everyday.
It has become a new normal nowadays.
The longer you stay at home with your family, the more needs arise for making your home cozy and refreshing for better focus when working. Easy guess is everyone is now re-considering on their own home environment.
In real life, we started to hear from interior refurbishment professionals that they have become very busy since last year.
If you own a house or a condo, DIY decoration is also an option, such as changing from fabric curtains to wooden venetian blinds for a better background image for ZOOM meetings just like a cool office, or you can also change the color of a wall of your room as an accent for a mood change, or you might put an inflatable vinyl swimming pool in the balcony for kids, and sometimes you can set them up with some outdoor goods like camping chairs and lanterns, etc. Many ways to make a better environment at home, but changing the scene outside of the window is one of the challenging things that cannot be achieved easily.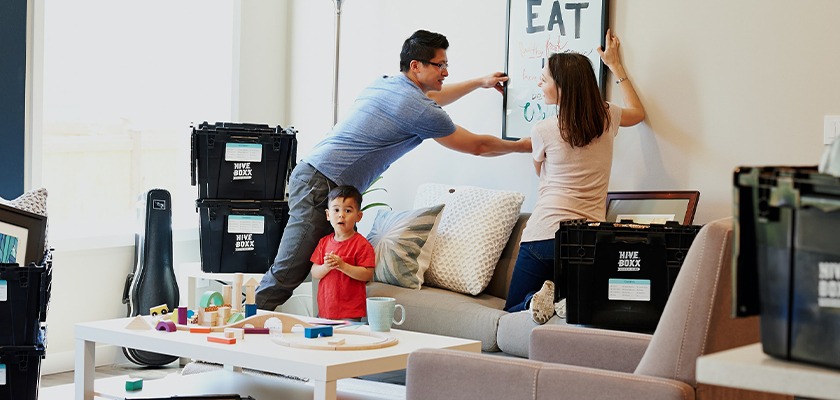 Some reports started to appear in the market telling that the comfortability and sense of liberation in the environment lead to the efficiency and productivity of human works. Furthermore, some early adapters notice that it could be viable to go to Okinawa with family members for some months, still working in a real resort island, which is the very thing we call "Workation".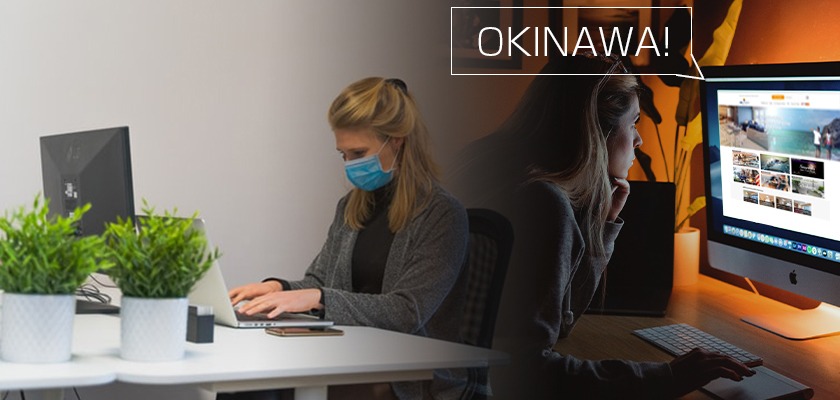 In the year 2021, entire population started to see Okinawa as THE optimum place for workation. This is why many guests have started planning for this summer a little earlier this year. The quicker you make a move, the better environment you would be able to prepare choosing from wider options for yourself and your family.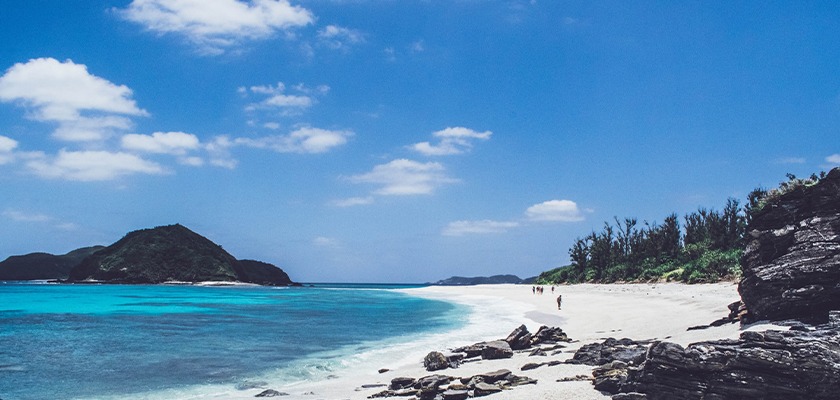 If you are one of the lucky innovators and early adapters who have freedom deciding on how long you would be staying in Okinawa, this year we would like to recommend staying in Okinawa longer than just a normal summer vacation by connecting the Japanese Golden Week holidays with Summer vacation season, extending it to a couple of months. This year it should sound just normal, but such thing can happen only if you make a faster move among others.
You can still go back to the metropolitan area with just a 3 hours flight to virtually anywhere from Okinawa, while you leave your family with such nice cerulean blue ocean vividly sparkling in front of the living room, they would be happy all the way. The "impossible" reality in Okinawa.
Making impossible possible for your family, this is the time you use the magic wand!
More boost to your work, more amazing experiences for your family.
In relation with such need, we see many website traffic referred from search engines with the term "Okinawa Workation" since last year, and it is still in an inclining trend even now.
It should be totally different from a few days of busy travelling from one spot to another, yet different from just an everyday life in Okinawa, this is the new normal of long term staying in Okinawa with your family working and enjoying vacation on a resort island at the same time, partially made possible by the recent great reset of social environment.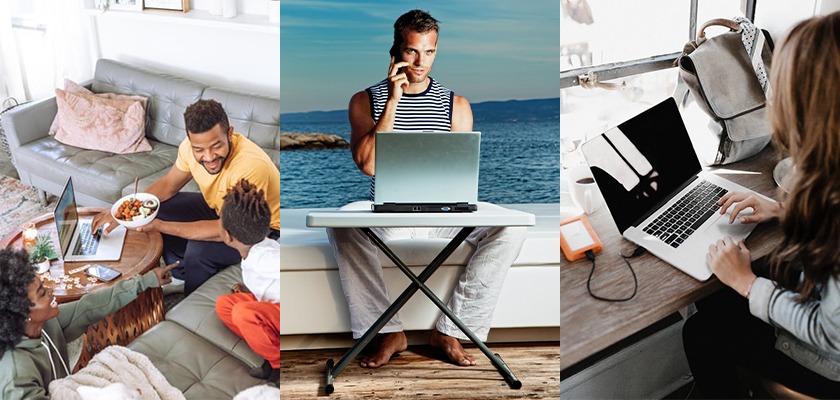 Start a day checking email in a relaxing environment with your family, Acai Bowl on your hand. A study room for focusing. A living room will always be your resort with an impossible view, only possible in Okinawa. Lunch time can be a fine siesta hours on a beach for sandwiches and white wines, maybe.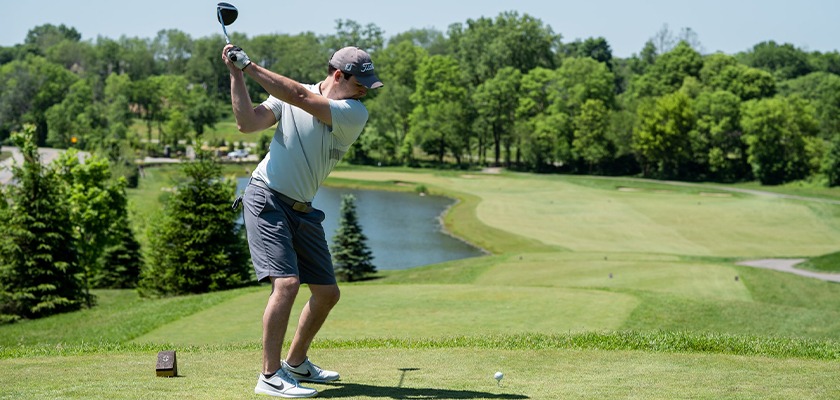 For a change, you can also enjoy golfing in a distance of only 30 minutes car ride to enjoy an early morning half round of the golf courses before you start working.
Okinawa local Orion Beer is waiting for you as an entertainment with your family after five O'clock. You can casually go outside to take a 5 minutes walk to reach out to the sunset setting into the ocean, grabbing a can of Orion Beer for each would do a fantastic job for the evening. Such new normal life style is only possible when you live very close to the ocean in Okinawa.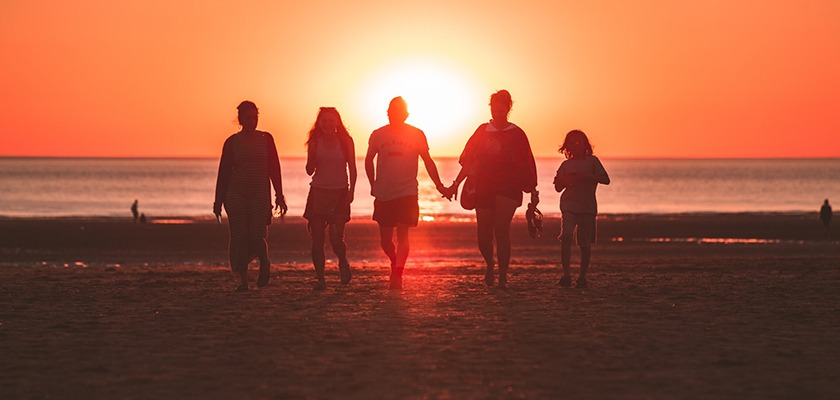 American family also is the great part of the population in Okinawa since we have US Military bases and camps, with who fly in from all over the world. Permanent Change of Station, as known as PCS, is actually the same thing we have been talking about throughout this column. Coming from other lands, staying in Okinawa for long terms, and that with family members. The new normal which is not categorized as tourism travels, nor an emigration. This seems very tightly matching with our Vacation Rental service, providing fully furnished premium condos available for a few months to a year and beyond.
Thank you for reading the column till here this time also. If you are excited about, why don't you become one of the innovators in the era of workation with your family, before the rest of the world will follow?
Many of our guests have chose to extend their stay for more than a month, deciding while staying here for the first month. In such cases also, we have got you covered, we can extend the contract period or we would recommend other rooms depending on the availability. Some still think smarter to stay even longer with better rate changing the contract from monthly ones to yearly contracts. Yes, we have yearly plan, too! It is your choice, and we got you covered. We would be delighted to help you decide on where to spend your precious time of your life on this island Okinawa.
Recommended condos for a long term stay for this summer and beyond with your family.
Coral Resort Villa Okinawa Onna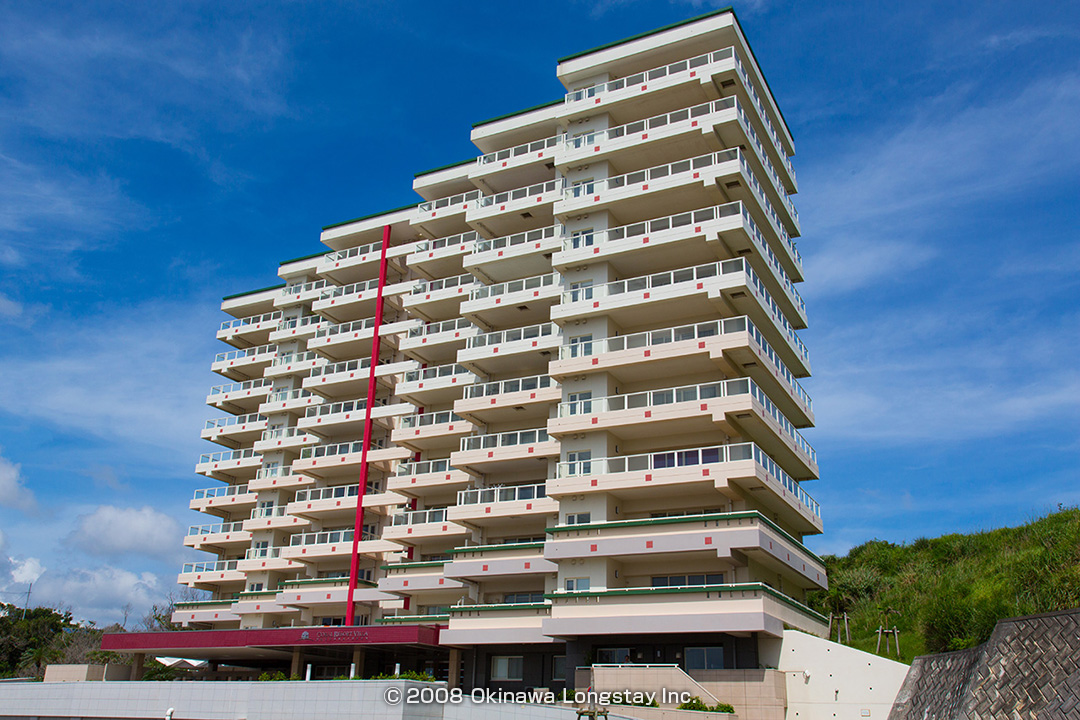 Onna village, very close to the BLUE CAVE within 12 minutes drive, and also very close walking range to Tiger Beach and Moon Beach. Among other locations, this condo is located in the very popular tourism spot where you can enjoy nature of Okinawa in vibrant green and vivid blue ocean.
Coral Resort Villa Okinawa Onna, details here
URTORE Mihama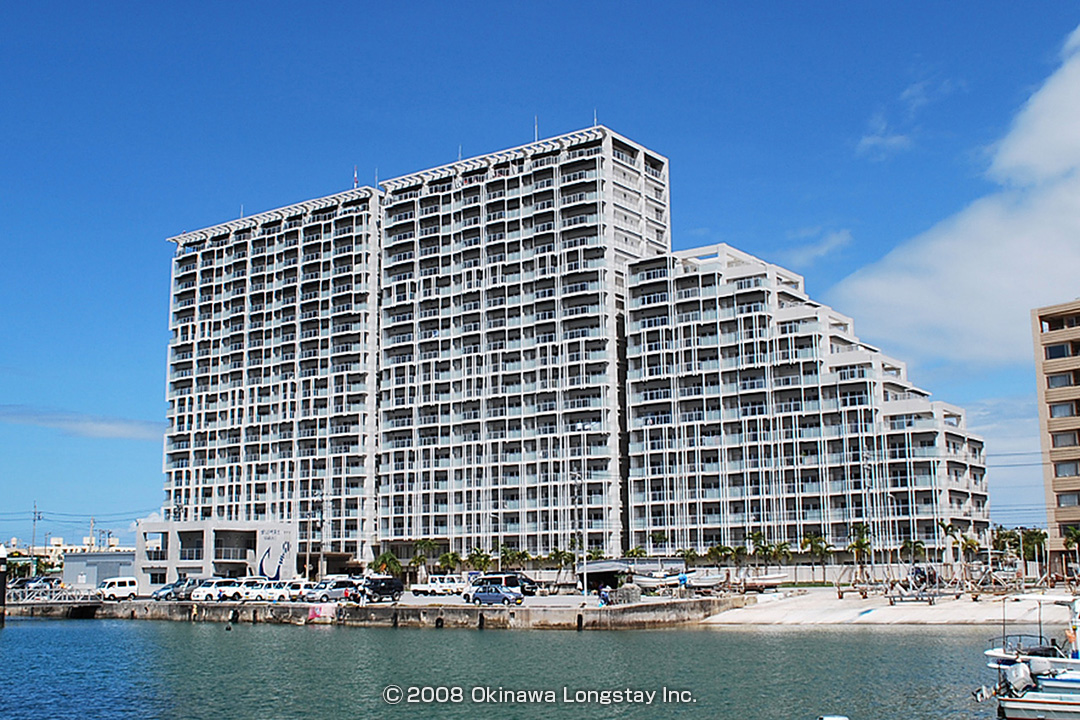 Concierge services and a hotel-like lounge, with a nice view of the waterfall over the water terrace. Among many other facilities available to the residents is the designed swimming pool with the green plants and lightings together with a luxury pool-side beds under the cabana. The condo everyone must have desired to stay at least once while staying in Okinawa.