Here it is possible,
the healing and soothing moment that you cannot find in other big cities, and life-enriching experiences.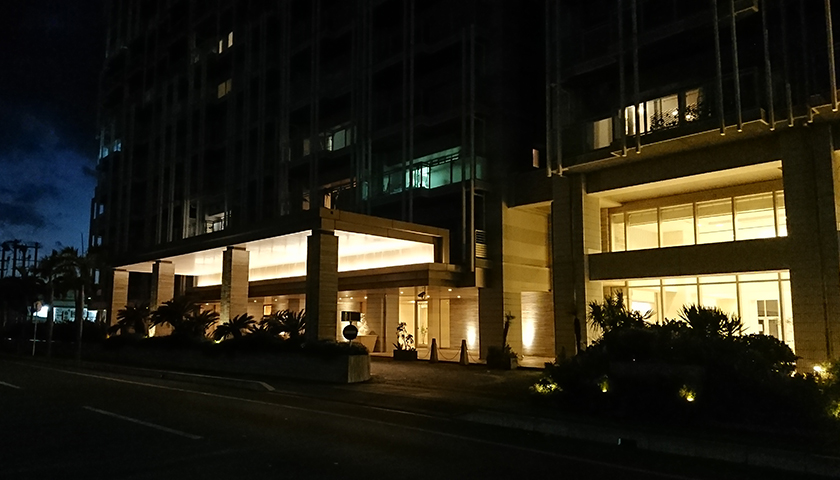 In the twilight hours, the dramatic and elegant facade will be lit up by indirect lights and your life start to shine brilliantly.
The biggest and greatest resort apartment building complex "URTORE Mihama" has envisioned the concept of Urban and Resort. It has been established on the vast area of 18,000 square meters in the central part of Okinawa, Chatan, and it comes with a fascinating and sophisticated design features which is yet not emphasizing too much about gorgeousness.
Local residents and travelers who have visited Chatan might have encountered with and intrigued by this big building in the town.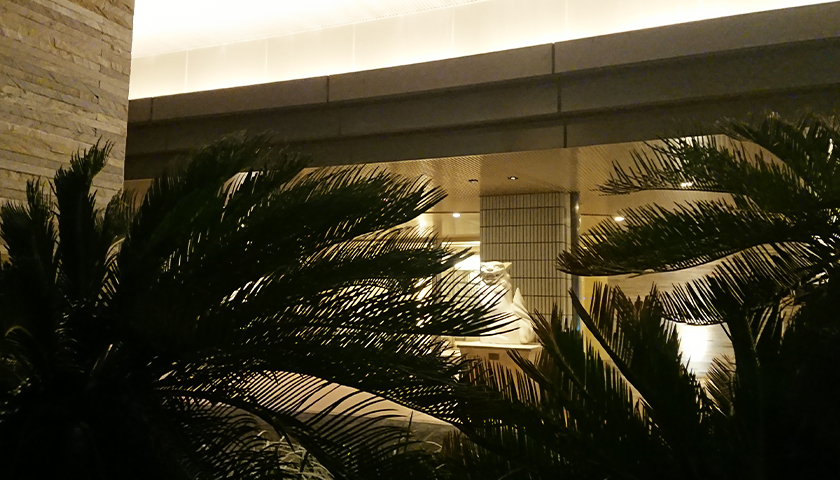 From the road aside you can see the pair of pure white sculpture of Okinawan Lions SHISA welcoming you, and the planted greens on the entranceway casually covers the eyesight from passer-by and car traffic on the road.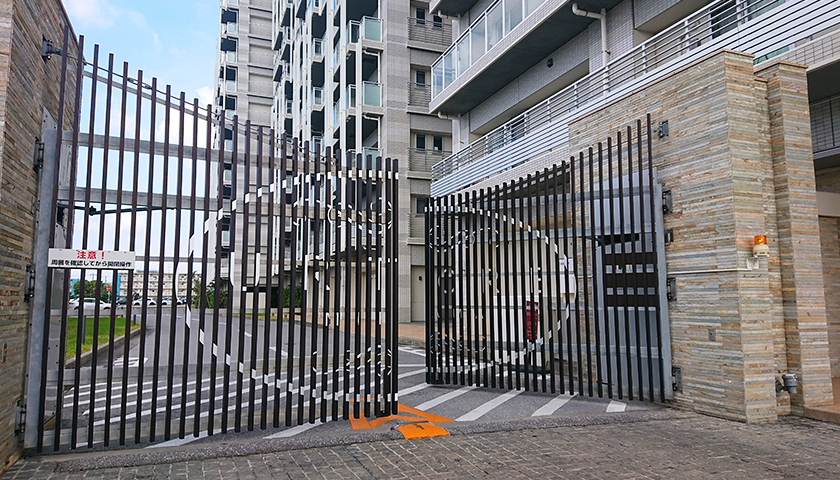 When you see how the gate opens with a touch of a button on your remote welcoming passengers into the parking, you would feel like you are at a mansion on a hill.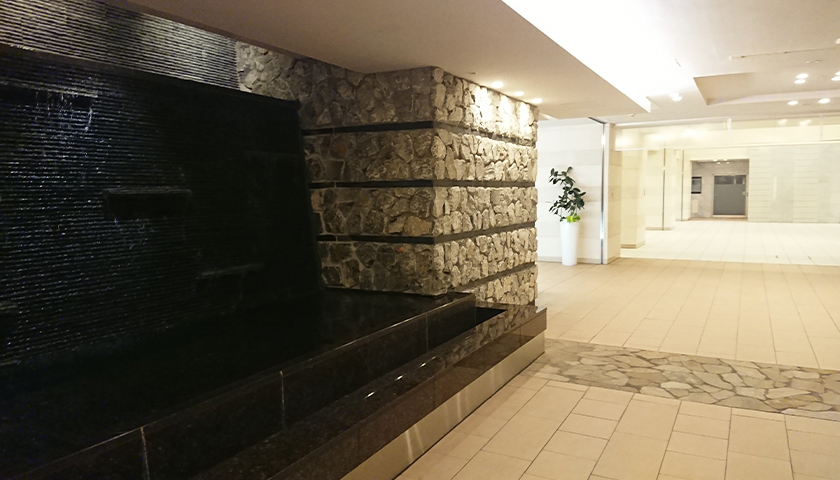 Non-touch key will unlock the entrance door, and you will be welcomed by the cascade with good vibes which let you switch your mental mode from and to ON and OFF so nicely.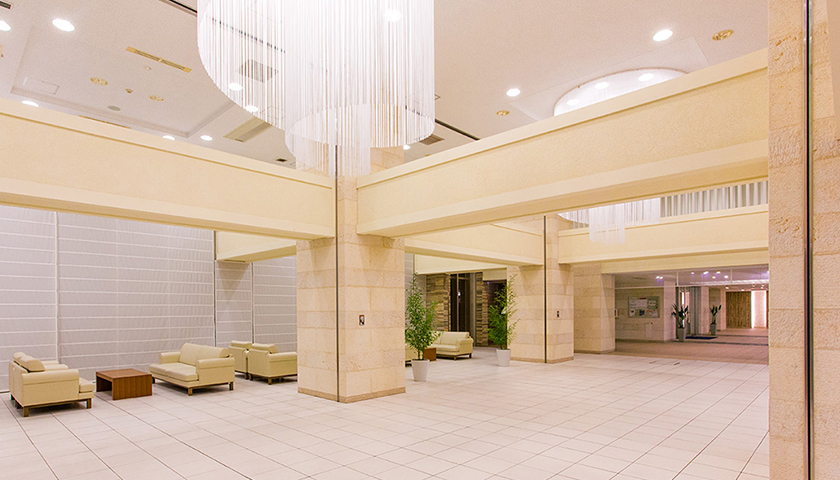 A huge space with a high 6 meters ceiling with the concierge desk and security and maintenance staffs creates the public space with a great comfort and human warmth.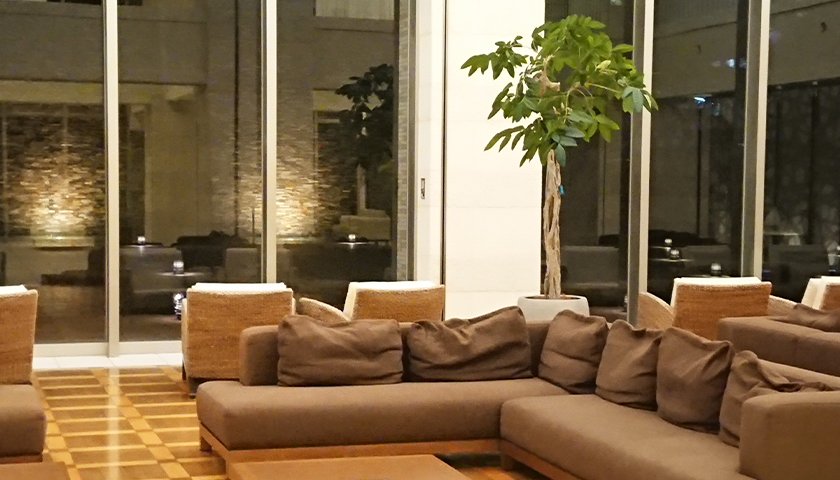 On a sofa and seats with a luxury of personal spaces in between, you can spread the printed newspapers on the table and update yourself with some world news to start a great day every morning. WIFI is also available at the lobby, sometimes great for workation (work + vacation combined) while refreshing the mood. When you come back from outside, you can also take a breath for a moment at the lobby before going back to your room. You can use the space as a third place in between your home and public field.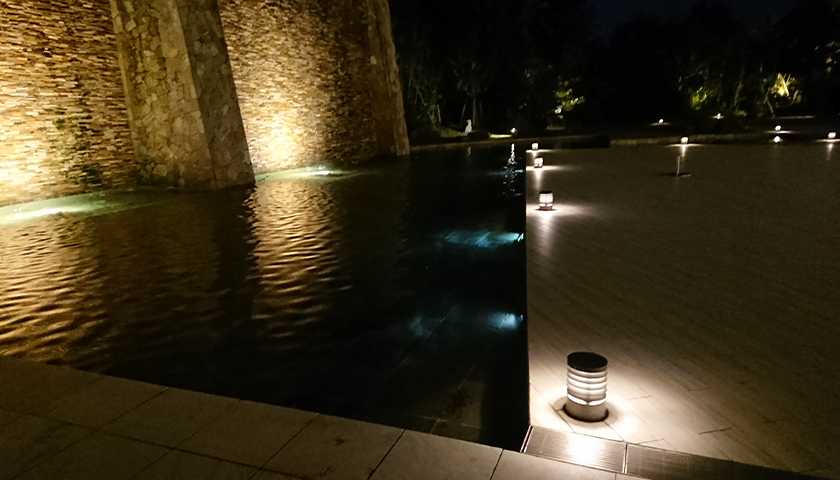 The patio that has a great water falls with an image of the water-side scenery and a sort of a jungle.
When sun is almost set in the evening, the rhythms woven by the fluctuating waterfalls and the mist lit up by the lights will sooth you with the roughness of the outside world in daytime.
This is the time when you feel great about being at your home.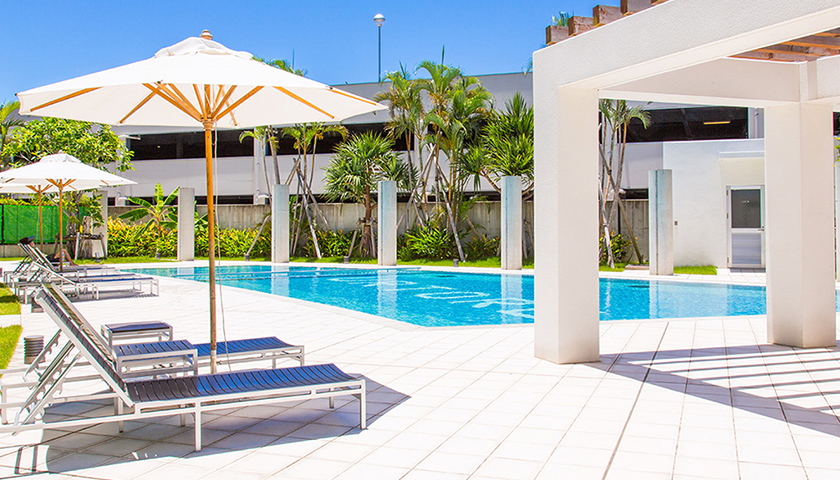 In the garden pool beyond the patio, the sunlight through the cabana and tropical plants is so comfortable, and it is wonderful to spend time reading on a daybed, or open a laptop computer for creative works such as writing. It enables you an elegant life with a good balance of work and vacation.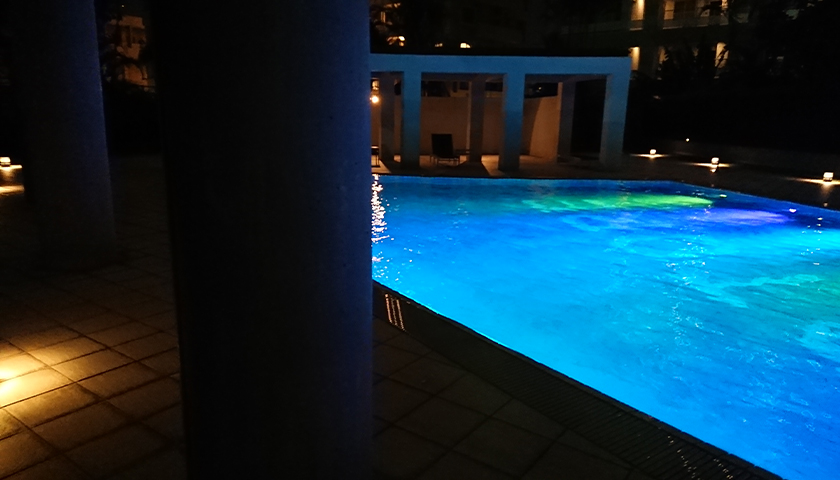 At night, its under water light waves the surface of the water to conjure up such fantastic atmosphere.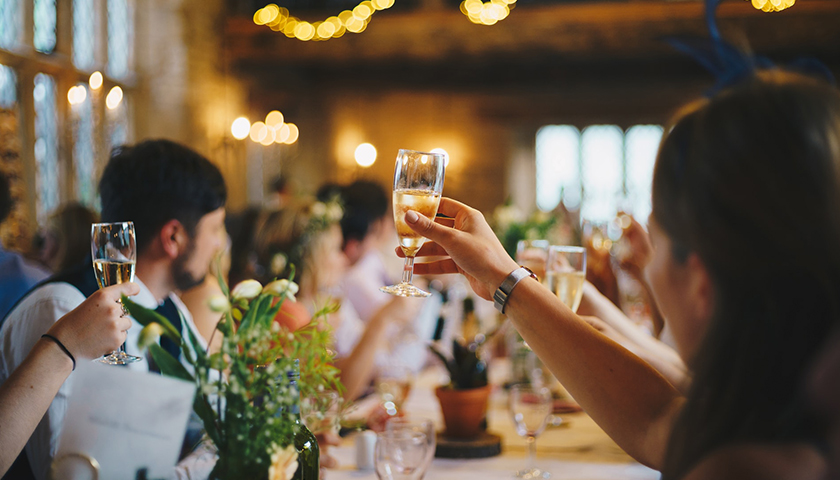 Billiard table is also set in the URTORE Club at the 1st floor. Another entertaining shared facility is the party lounge on as high as its 18th floor with reservations, where you can enjoy sunset into the horizon of East China Sea. It will sure enhance the quality of the moment of a birthday party for your friends. In other use cases, this room is great for some meetings up to around 10 people or some other important occasions.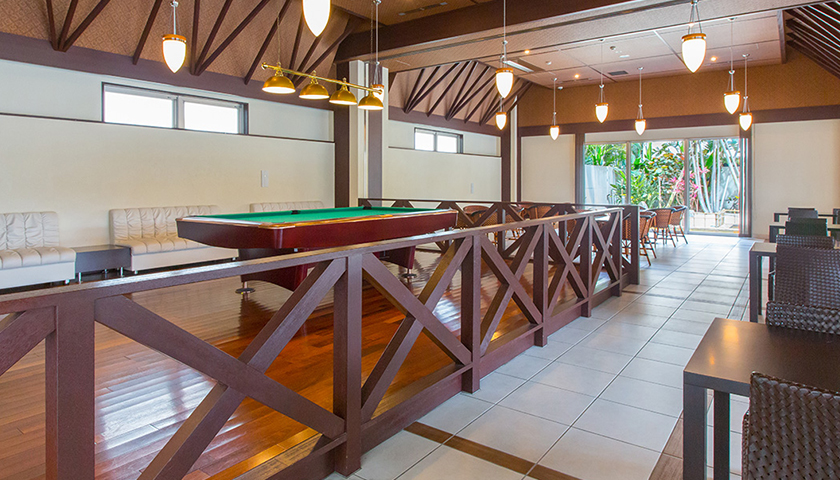 You can also enjoy the proximity to a big supermarket right beside the building for grocer shopping everyday. Concierge desk and a mini shop besides provides hot coffee which is ground in the shop, and some little everyday essentials. Actually there are so many things to recommend staying at URTORE.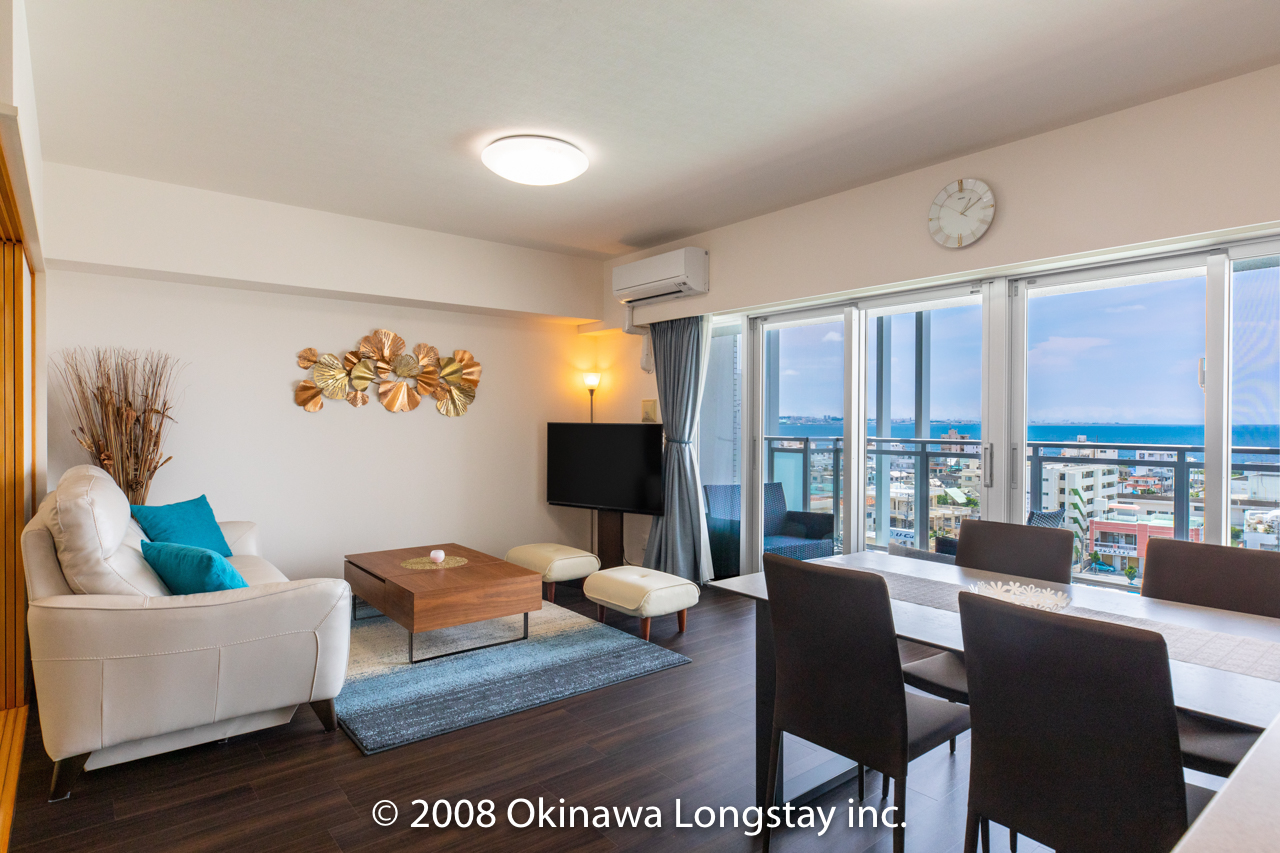 Each room has its uniqueness with the furniture and ornaments chosen by the owners.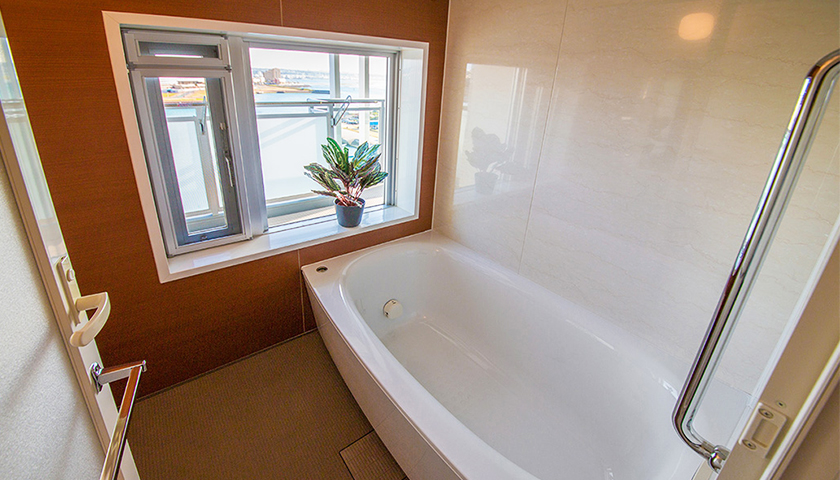 From a view bath and widely designed balcony allow you to enjoy the vivid cerulean blue ocean of Okinawa.
From your room, you can watch some fireworks launched right in front of the building almost like every weekend.
You will sure be able to appreciate the value of staying close to the ocean with the comfortability only possible at URTORE.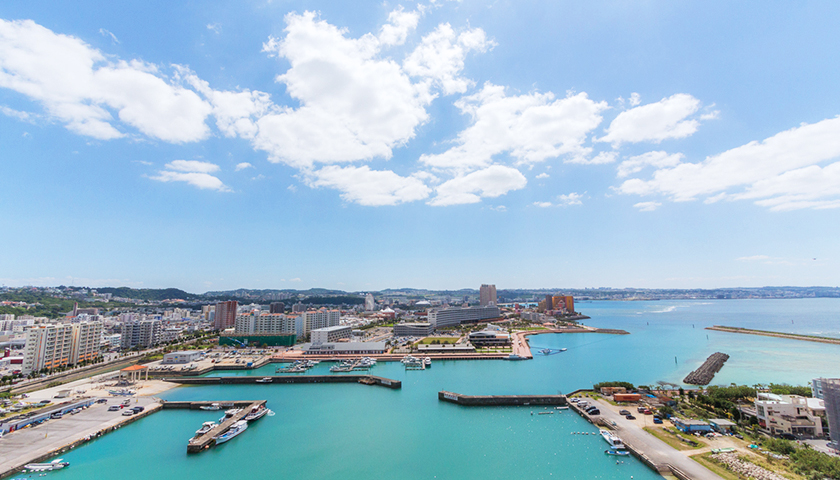 Various activities around URTORE Mihama within walking range.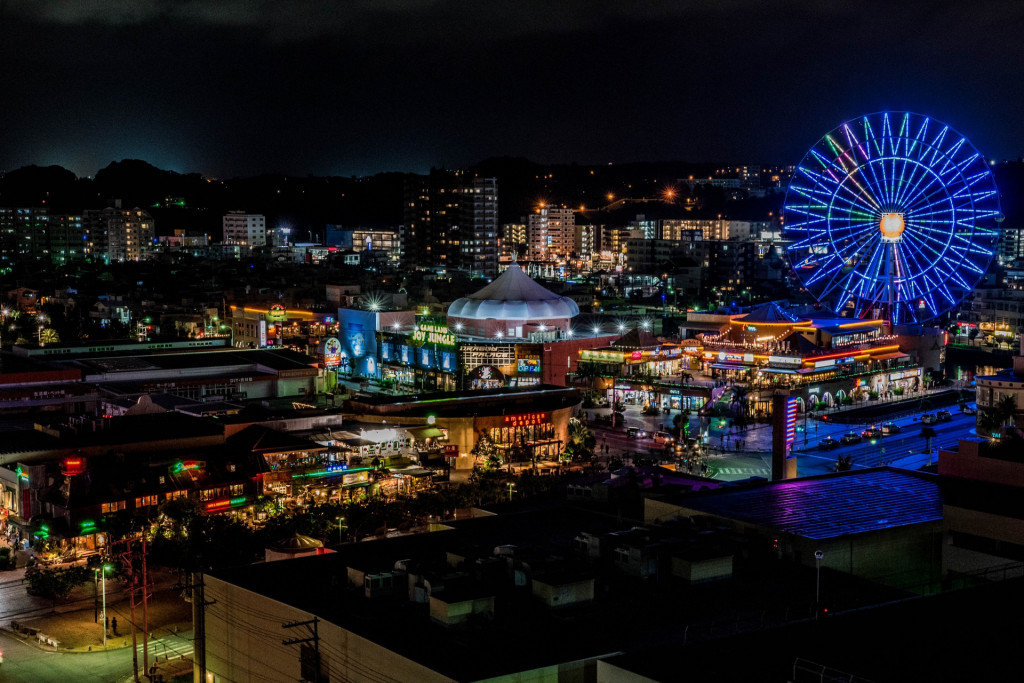 Main commercial zone American Village hosts various kinds of shops and food and beverage businesses, amusement like the only ferriswheel in Okinawa and a cinema complex with 8 screens, sports zone located around Sunset Beach offers many fasilities such as tennis courts and a baseball stadium where you can enjoy watching the training camp by Chunichi Dragons every year, and jogging courses on the coastal pedestrian lines.
Right in front of URTORE Mihama you can enjoy a sunset cruise on a boat that departs from the seaport zone called "Fisharena". Sunabe area, mainly a residential zone, you can also explore and discover many types of local cafe, restaurants and bars with unique personalities.
On the coast of Sunabe, some day you see a large number of surfers get around from all Okinawa on the days with good waves, the other days you would see many scuba divers with the oxygen tanks on their back when the ocean is calm. Also on the pedestrian deck, some anglers are enjoying fishing. Every evening, people enjoy walking and jogging on the coastal pedestrian lines, some are enjoying yoga with sunset, walking their dogs, many chances to meet your friends when walking, which in total enrich the quality of your life.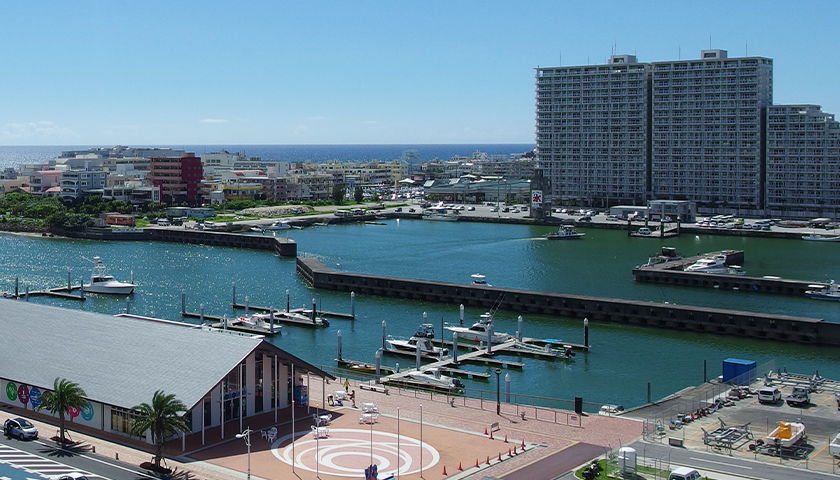 URTORE Mihama is located at the core of Chatan town flourishing as a resort where you can live, watching over the growth of the town for a decade since its completion in 2010. To this date, with its shining characteristics, it still stands as the most symbolic residential building in this town and Okinawa.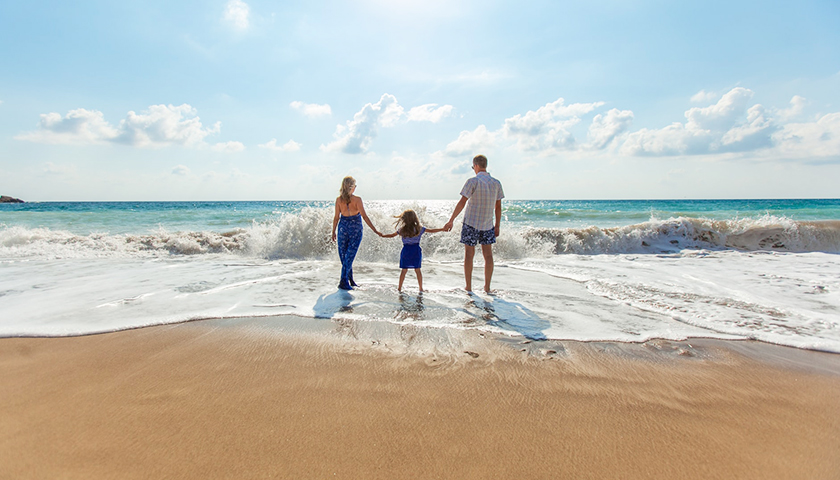 If you spend at least a month in the flow of the rich moment, you will start to notice that you are unchained and much content with so many things from bottom of your heart. You have always been seeking for where you would belong, and you have been taking actions towards it. So, now you deserve it.
Recognized as the best selected place by selective people for staying Okinawa, this is URTORE Mihama. Please find for your self, the reasons why people keep coming back here every year.
Now the time! Ask for the life-enriching experiences for your new life stage, it shall be given to you.
URTORE Mihama details and room list