In Okinawa, the only one railway system is the monorail in Naha city. Among the district in Naha, the one prominent area with a large scale Shopping and Entertainment, and also with Offices is the town called "OmoroMachi". This property is located within 6 minutes walking distance from the OmoroMachi monorail station, built as a Twin Tower called "RYU:X Tower", representing high grade apartment buildings in Naha, Okinawa which people dream about living in. "T Galleria Okinawa by DFS" is the core center of High fashion brand shopping of perfumes, bags, and other fashion items, where many people still can enjoy high brand shopping while overseas travels are not available. Also ordinary life grocery and apparel shopping experiences will never be a boring routine with the biggest commercial complex building "San-A Naha Main Place" in Naha. It is actually right in front of the apartment, right across the street.
Let's take a look at one apartment "RYU:X Tower East 13F" in such a premium location!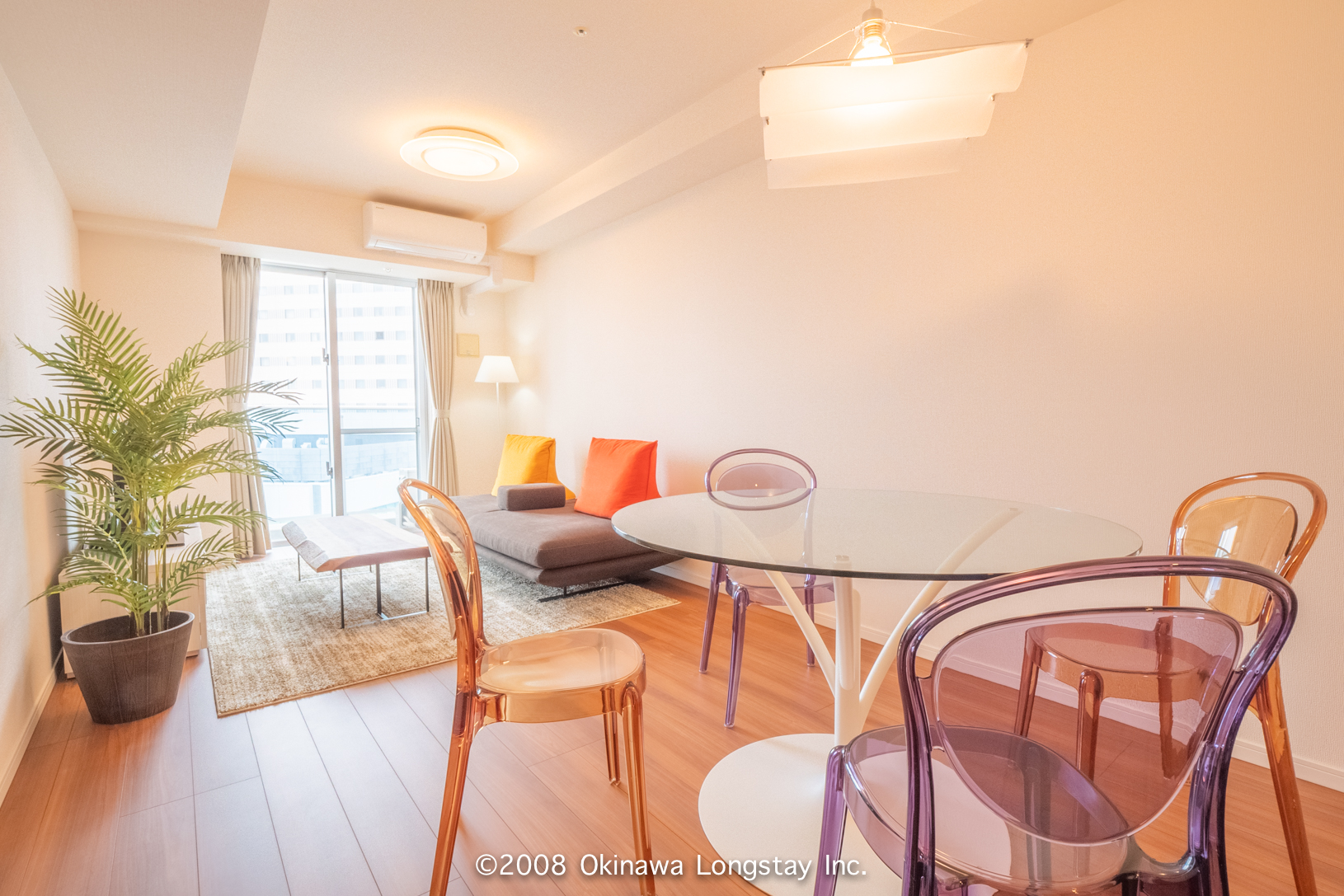 An impression of stylish furniture in a roomy 1LDK.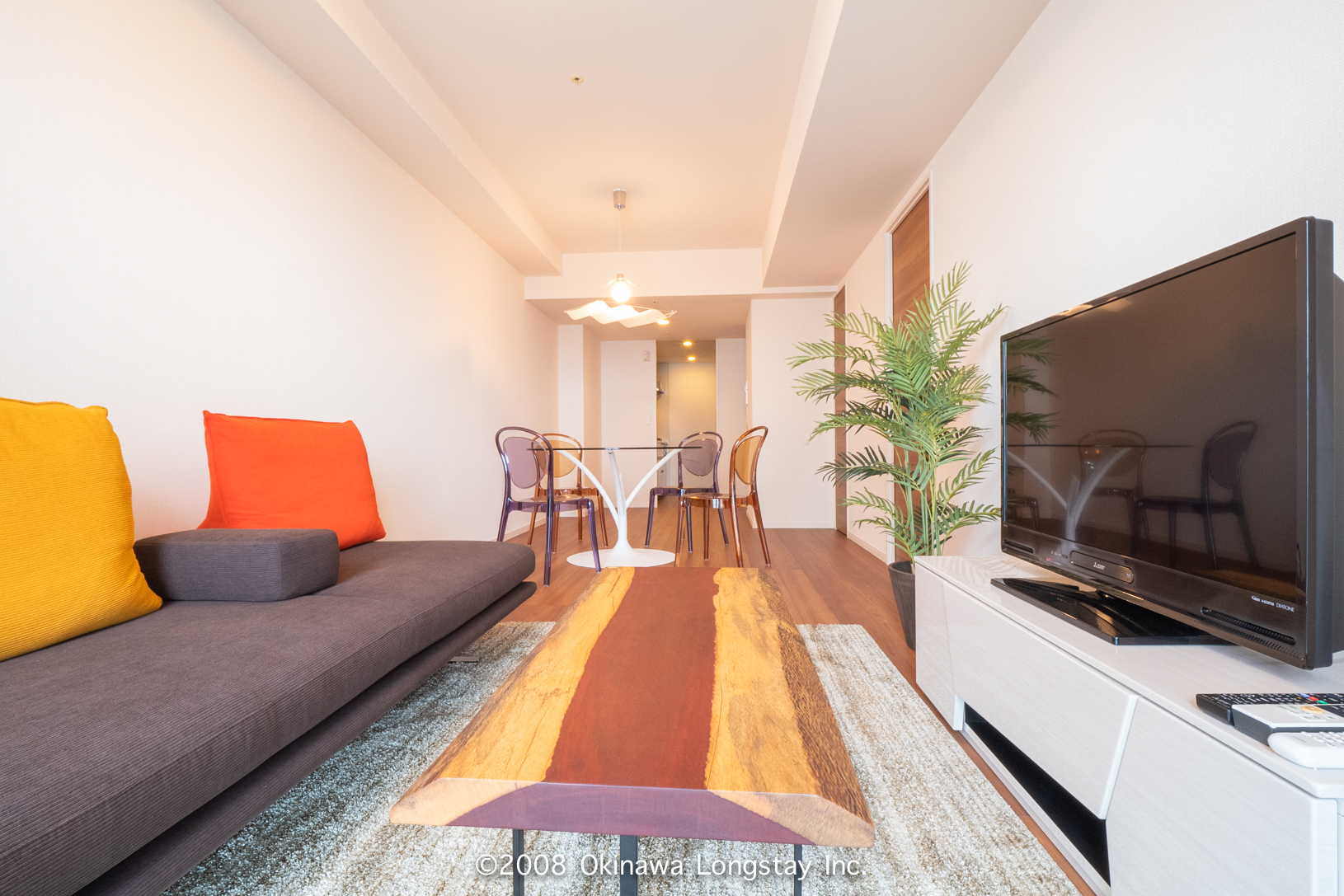 This room you can have your lovely pets together also! Walking with your doggies around the busy street, swinging by at some cafe for a few hours, what a little nice dream that can come true when you stay here.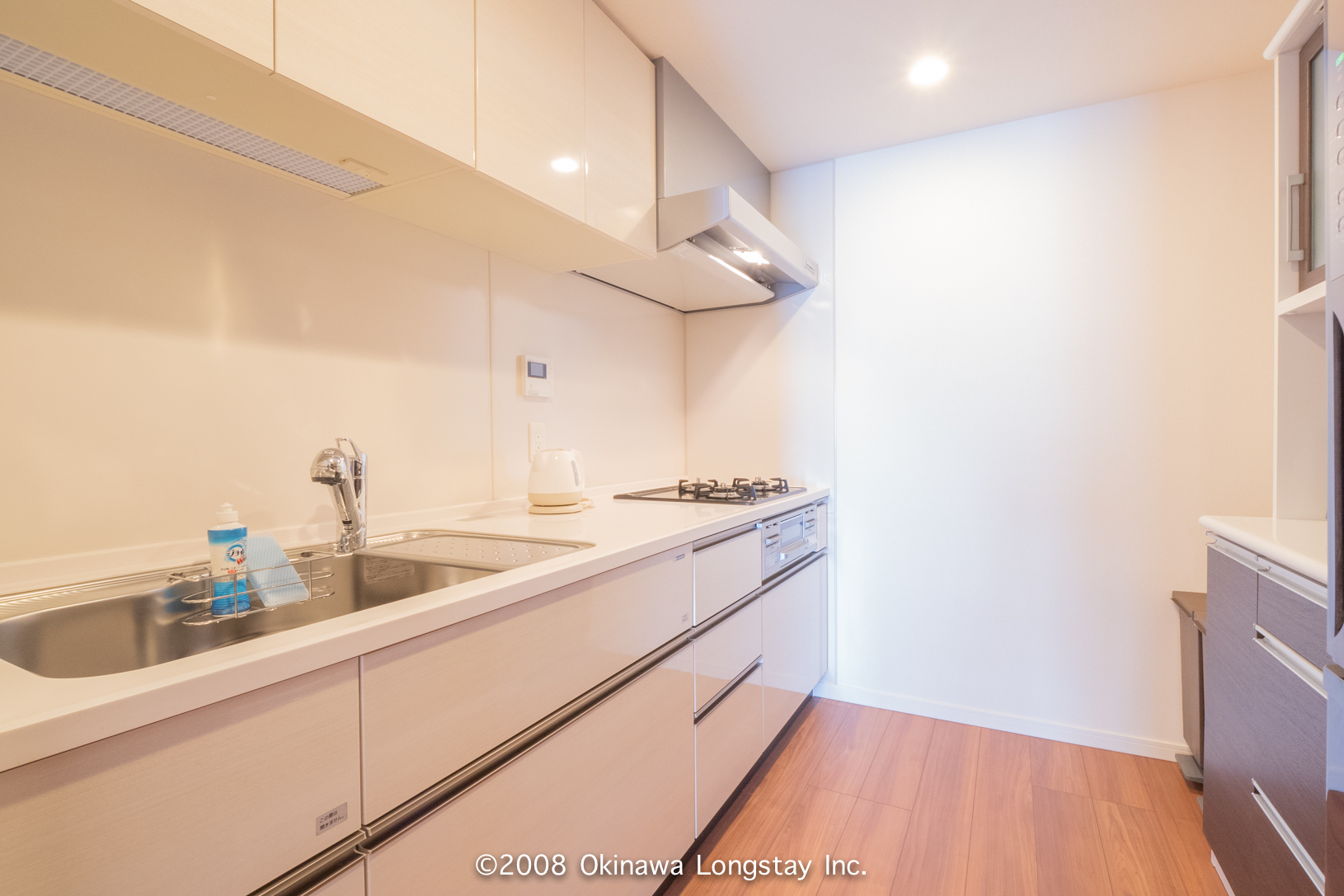 At the kitchen there are enough stock spaces overhead and around the sinks with functional system kitchen. Of course, all the furniture including cooking and table wares, and electric appliances are all fully equipped so that you can start your long stay life right away from the day 1 you just arrive.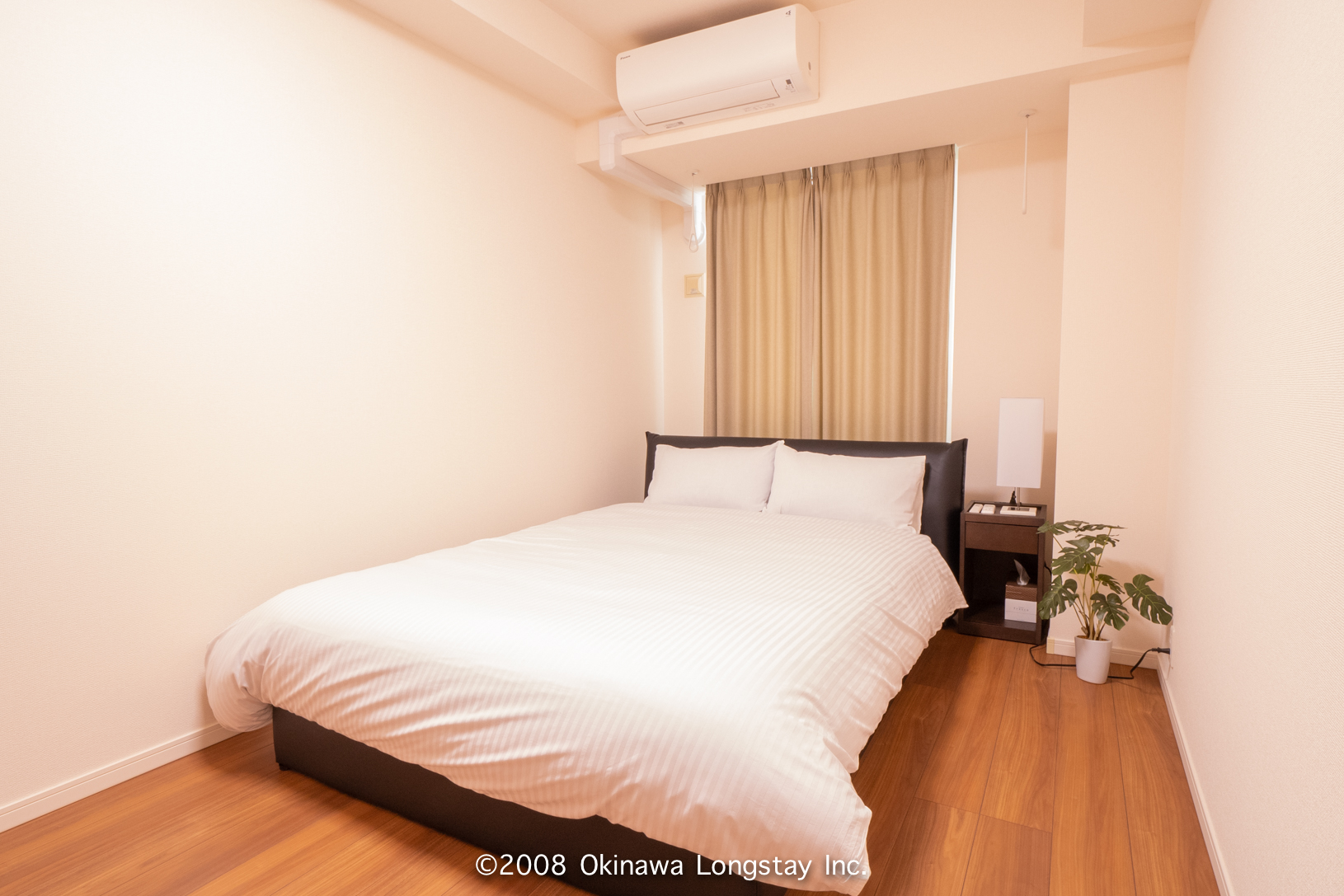 In the bed room, the bed is equipped with one of the nicest bed brands with Bonnell Coil Mattress (Dream Bed) in the double size.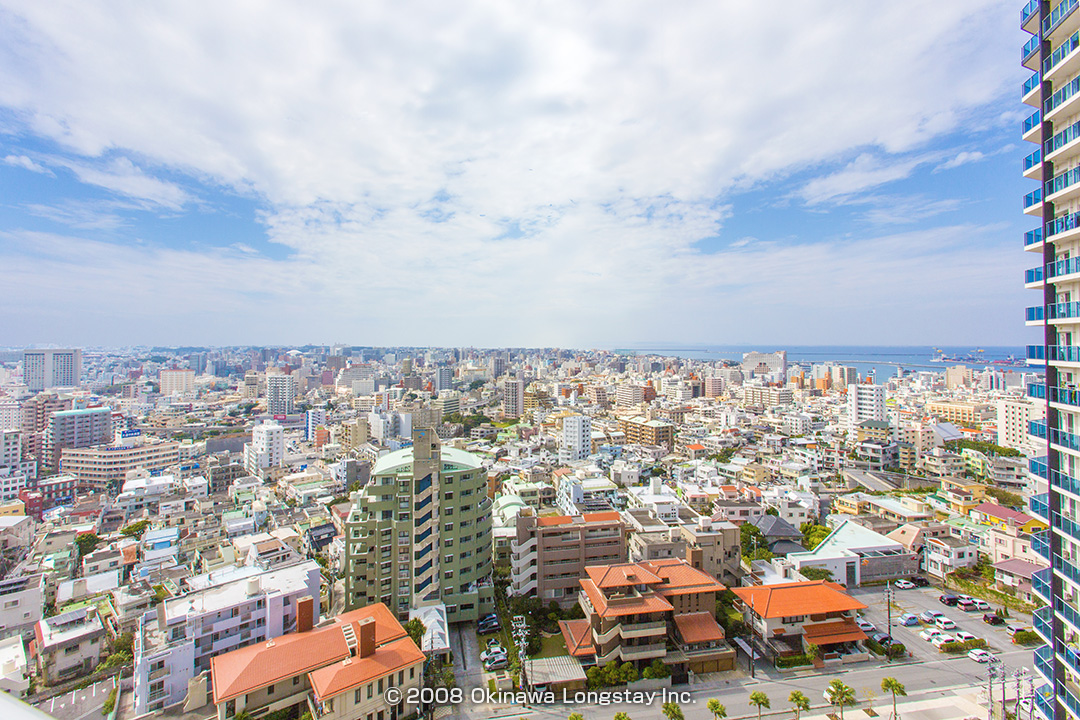 As you walk 6 minutes back from the monorail station to your new home here, there are glittering shop displays by Louis Vuitton, Christian Dior, Prada, etc, almost like the street in Aoyama or OmoteSando in the metropolitan townscape in Tokyo. The apartment is located just at the center of the city.
Not too fabulousness and convenience in the city, it also have 24-hour security system by human management, with 3-tier layered check system from the entrance to elevator, and to the individual compartments. For the comfortability of the staying guests, there is a guest room also and training gym, concierge service, hospitality here is almost like being at hotels allowing you to stay healthy also.
When it is not a good weather, you can still work out in the gym to take some sweat for releasing some stress, for refreshing your body and soul. It is actually good for remote working from Okinawa, allowing you to switch ON and OFF so smoothly for better performance of your work.
RYU:X TOWER EAST 13F detail here